An important part of the Future IoT concept is also that you get to know the location of our school. Strasbourg is your place to be Oct 5. – 9. 2020!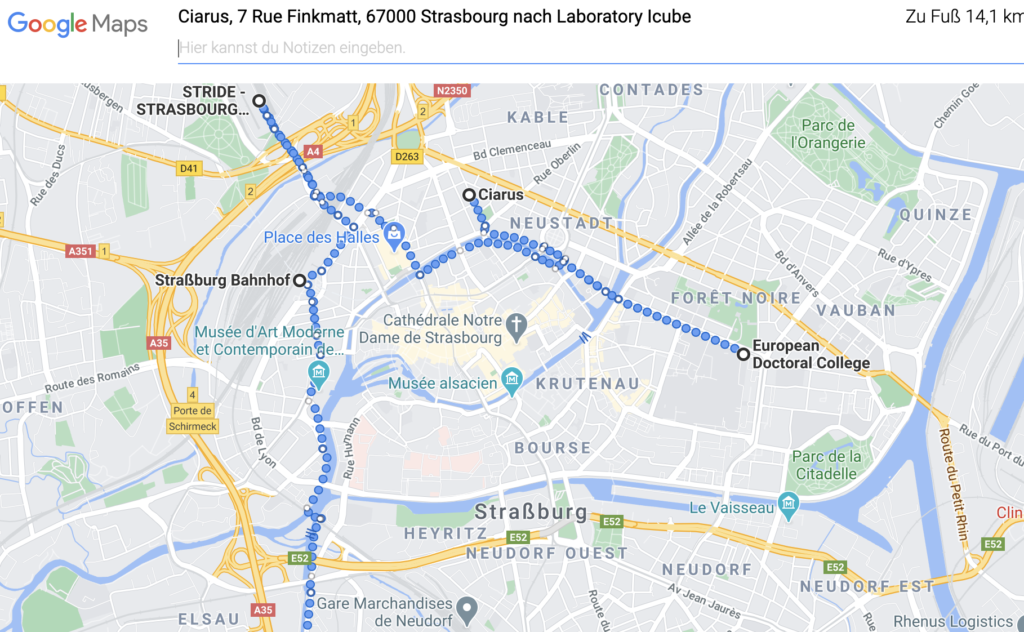 The European capital city
Strasbourg is a pioneer in cross-border cooperation and is located at the heart of the Eurodistrict, which promotes Franco-German partnerships and projects in transport, urban planning, education or health. The city is the seat of the Council of Europe, the European Court of Human Rights and the European Parliament. It hosts the headquarters of many other European organisations including Eurocorps, the European Pharmacopoeia, Arte (Franco-German cultural TV channel) as well as 30 consulates and 46 embassies.

A rich historical and architectural heritage
Strasbourg's historical city centre is listed as a World Heritage Site by UNESCO. Commercial and cultural exchanges throughout history have endowed Strasbourg with a rich and well-preserved architectural heritage, including its monumental cathedral, the typical medieval district of Petite France or the 19th century German imperial district.
The Engineering science, computer science and imaging laboratory
Created in 2013, the laboratory brings together researchers of the University of Strasbourg, the CNRS (French National Center for Scientific Research), the ENGEES and the INSA of Strasbourg in the fields of engineering science and computer science, with imaging as the unifying theme.
With around 650 members, ICube is a major driving force for research in Strasbourg whose main areas of application are biomedical engineering and the sustainable development.